It's not often that I get to affiliate myself with some of the biggest footballing brands in South Africa and the world, but thanks to my new collaboration with Shield SA, I'll be doing exactly that for the next nine months!
If you've followed Shield's Sbonis'iDiski campaign over the past couple of years then I'm sure you know all of the great work they've done in trying to unearth some bright young footballers and give them opportunities to take a step toward their professional dreams, but this year they're taking things up a notch.
"This year they're taking things up a notch…"
On top of their amazing partnership with Chelsea – which has seen numerous young players head over to London – and Orlando Pirates (last year one lucky player landed himself a deal with their Multichoice Diski Challenge side!), this season they've only gone and got LaLiga and Manchester City involved!
This year Shield is expanding from five to ten regions across the country, and has a group of 25 coaches who are trained by Orlando Pirates and Chelsea coaches to attend community coaching clinics and scout for talented players.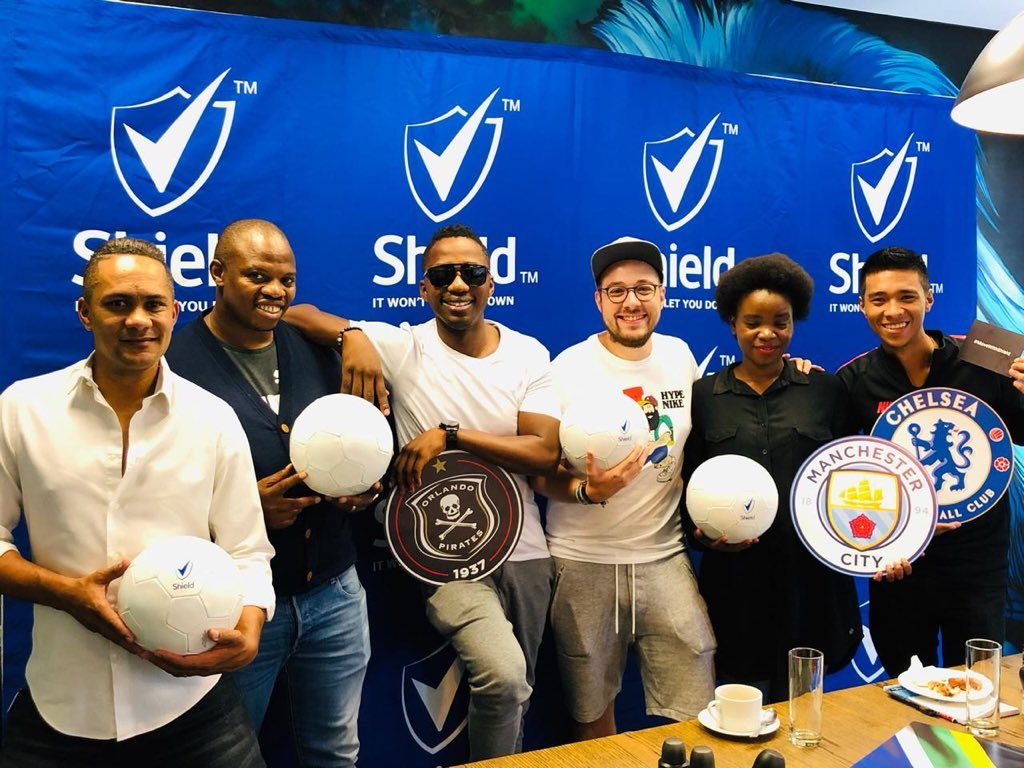 I'm privileged to have been chosen alongside the likes of Velile Mbuli, Chad Klate, Andile Ncube, Mpho Letsholonyane, OG Molefe, Stanton Fredericks, Lebo Motsoeli and Nozibusiso Sibiya to be involved over what is going to be a very exciting nine months, and we're all hoping to help play our role in making sure that Sbonis'iDiski 2019 is a rip-roaring success!
Right, so what do you need to know? Well… There will be a top 25 we chose to make it to finals week at the HPC Pretoria, and Shield have also included football fans in the equation with one lucky winner receiving the ultimate football fan experience to watch Man City or Chelsea in Europe.
I've always preached honesty and transparency whenever I do influencer work, which is why I put #ad on my paid-for posts, but – as always – I'm involved with this project because I truly believe in what it is that Shield are doing. The immediate and long-term reach of Sbonis'iDiski is great, and I feel like it's well worth me getting involved in. Together we're going to try and do a lot of good over the next nine months and beyond, hopefully you'll join us along the way!
Shield, it won't let you down…
Stand a chance to watch CFC or Man City live! Buy any Shield product. Dial the USSD code *120*744353# and follow the prompts to enter. More information and T&C's here [https://t.co/sXjEqz57HJ]. #MoveWithShield pic.twitter.com/XLrO6YHwMv

— Shield South Africa (@Shield_ZA) March 11, 2019
*This is a sponsored post as I begin a new paid partnership with Shield*