HEATWAVE! If – like me – you're in Johannesburg at the moment you'll know how bloody hot it has been over the last week or so. You probably haven't wanted to wear clothes at all, never mind sneakers, however all is not lost!
Look, so we're going into summer in South Africa and, as we all know, it can get pretty darn warm here. Sneaker heads out there will be ditching their heavy duty winter kicks in search of something fresher, and the folks over at Shelflife have just what the doctor ordered.
Now breathe…
Nike Air Max 90 – Breathe Pack
R1,699
Probably no better word to describe this pair of kicks other than – cool. Cool in looks and cool in practicality. These bad boys are nearly a third lighter than their predecessors, and if you take a look at the close up below you'll see just how breathable they are. Perfect for this time of year.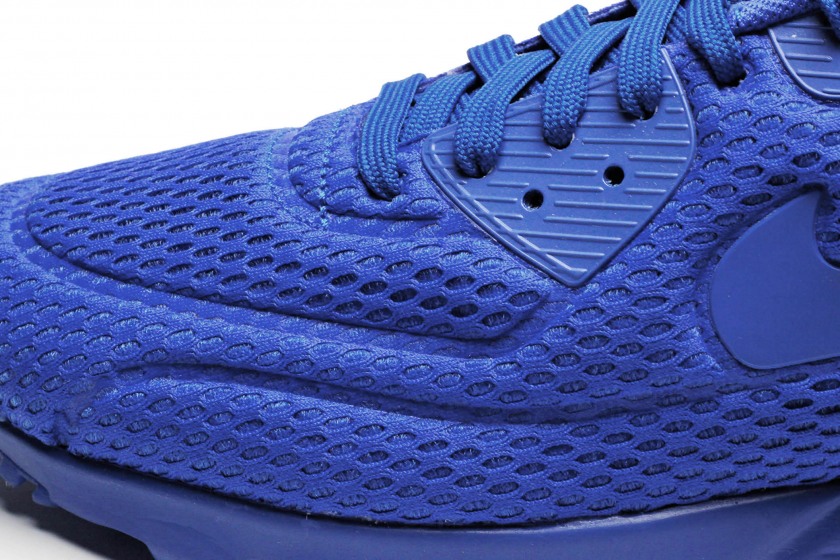 They come in two colourways… Wolf grey and racer blue, and if any of you know me then you'll know which is my favourite. One colour is the colour of my favourite football team, and one isn't. 😉 Seriously though, they both look properly sick and would be a quality purchase for any of you out there. Girls and guys.
 Air Max – period – are just a comfortable shoe, but when it gets hot some of them definitely don't do your feet any favours. These, however, will have no issues with that. Cool AF.
My Take: 9.5
I'm one of those guys that really does get affected in the summer with it being too hot, so these are absolutely perfect for me. They look great, are very technologically advanced and are backed up by the ever reliable Air Max 90 design. Why not 10? More colourways!!
SNEAK FACT!! – Sneakers are called sneakers because back when they first came into being in the late 1800s, people said they were so quiet that you could sneak up on people in them.